CUT THE BLUE WIRE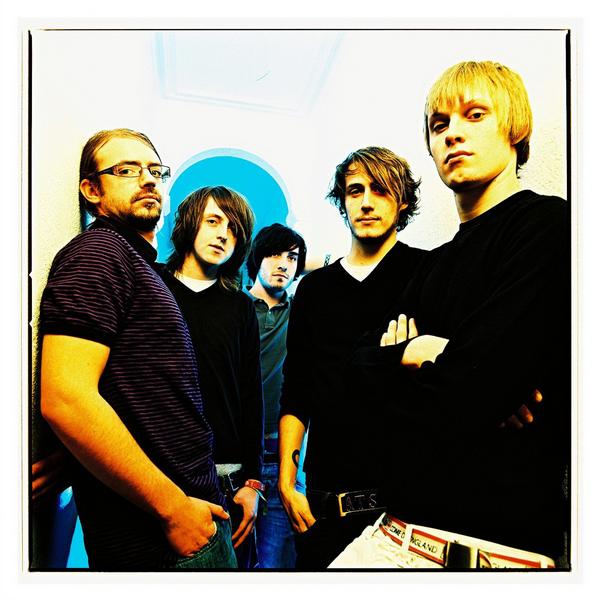 MAKING GIRLS FIGHT SINCE 2007..
Ding Ding! Round one!! Rising from the ashes of previous hampshire based bands, Cut The Blue Wire was born in the Spring of 2007. With only a year together, this band have accomplished what most bands aim to accomplish in many. The band recorded a well recieved 5track demo "We Are Wolves, We Are Not Loved.", causing sweaty palms and raised eyebrows within the south coast scene.

They have found themselves on bills supporting Nine Black Alps, Furthest Drive Home, This City and Tellison to name a few. Not to forget playing the BBC Electric Proms Special (The Enemy, Hadouken!) in October.

Extensive touring, airplay from Radio One's Huw Stephens and national press cover from the likes of Rock Sound, The Fly and "that photoshoot" for FRONT magazine, has helped Cut The Blue Wire be pinned as a band to look out for in 2008.

With the new year came new opportunities for CTBW, recently signing to label AlcoPop Records. Their first single "Everest" is now available for download and the video for this single coming in the latter months. CTBW are currently getting ready for yet another tour with friends The Getaway Team in July, which will coincide with the release of their egarly awaited debut E.P. and second release from AlcoPop records.

Now the smell of summer is in the air, we expect to see alot bigger, brighter things for this band. With white knuckles and flawless pouts, these wolves are out for blood.
LISTEN
Myspace
WATCH
Everest: