IN CASE OF FIRE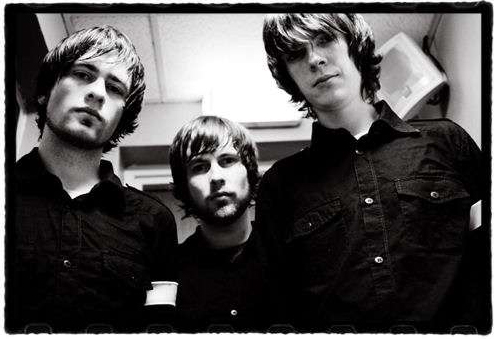 WELCOME TO THE NEW AGENDA..
These have been kicking up quite a storm recently with a certain publication called Kerrang! and as 2008 rolls on they stand to make some massive waves. With an absolutely massive sound they stand to change your view of Northern Irish music forever!

Having recently joined the roster over at Raw Power Management, securing an international major label deal with Zomba in NYC and with EMI in London, the band seem set for global stardom.

The band gained recent underground exposure through topping the 2008 MTV2 Spanking New Music poll, beating the likes of NME hot-shots, The Foals and Black Kids. Post-Poll saw the band becoming one of the most chased unsigned bands in the country with major labels throwing deals left, right and centre.

Currently retouching their debut album with Gil Norton in Rockfield Studios in Wales, 2008 has already been a busy year with ICOF already supporting Queens Of The Stone Age and 30 Seconds to Mars on UK tours.

If you thought that things couldn't get any busier for ICOF, the band are set to share stages on at least 4 more UK tours this year, two of the tours supporting The Subways and Funeral For A Friend, the other two being headline tours of their own.

On top of the multiple UK tours this year, the band are also appearing at pretty much every major festival in Europe this summer with appearances at Donnington, Reading/Leeds, T in the Park/Oxegen, Rock Am Ring, etc.

Pull The Curtain, Dim The Lights! In Case Of Fire are coming to a stage near you very very soon!
LISTEN
Myspace
WATCH
This Time We Stand: