mojoFURY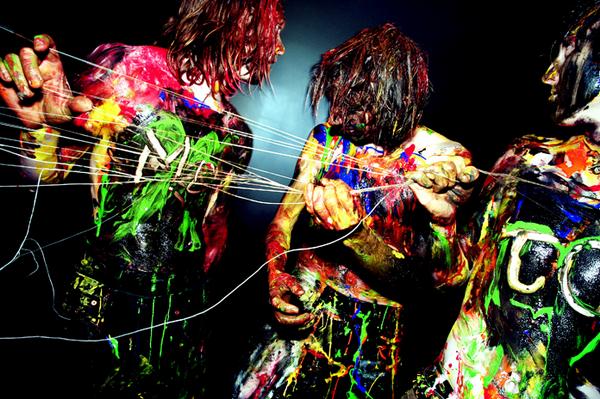 PILL PIGEON IS AN ORANGE WHEEL..
We love mojo's loud, yet melodic sound. Held together by storming riffs their songs veer between intelligently put together tunes and parts that will make you want to scream along with them.

Lead by the ambidextrous, multi-talented Mike Mormecha, who used to sing from behind his drum kit before they inlisted the help of ex-ego drummer, Peter McCauley from his old bands recent decision to embark upon an indefinate hiatus.

mojoFURY have been wowing the population of Northern Ireland for a few years now. Starting out as a 3 piece but since the start of 2008, Mike has been unleashed from behind the drum kit and the band now perform as a 4 piece with Mike dropping his drum sticks for a guitar. This recent line-up re-jig now adds a completely fresh dynamic to the bands music.

To date, mojoFURY have toured all over Ireland with support slots under their belt with acts such as Biffy Clyro, Forward Russia, Hell Is For Heroes and Cooper Temple Clause.

With their most recent release, The Visiting Hours Of A Travelling Cirus, mojoFURY pushed previous musical boundaries once again with one of the most interesting local releases in a long time, complete with a hauntingly beautiful reworked piano version of CPC.

With an album in the works with a perspective release date of the end of 2008, if you haven't heard of them by now, trust me, you wont be able to avoid them by the end of the year. Stand by!


LISTEN
Myspace
WATCH
The Mann: